News
Είναι τουλάχιστον ελπιδοφόρο όταν μέσα στην δίνη των προβλημάτων αυτής της χώρας, γίνονται σοβαρές προσπάθειες για την ανάδειξη του φυσικού μας πλούτου απο ανθρώπους με όρεξη και ταλέντο! Ο Κωνσταντίνος Παπανικολάου είναι ο δημιουργός του Frozen Ambrosia, ένα ski & snowboard film γυρισμένο αποκλειστικά στην ορεινή, χειμερινή και χιονισμένη Ελλάδα.
Read more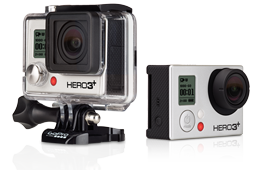 Win your dream adventure. Amaze us with an epic idea for the chance to make it a reality & score the ultimate prize: a GoPro-produced video starring you. Go anywhere. Do anything. Capture it all with the new HERO3+. It's on.
Read more
Mountain freaks take note: the latest project from the GORE-TEX® Experience Tour gives one lucky winner the chance to share his or her adventures, stories and memories at this year's Kiku. International Mountain Summit, taking place from 17 to 22 October 2013 in Brixen / South Tyrol.
Read more
After the success of the photo contest of 2012, with over 3.000 photographers from almost 100 different countries participating, the Kiku International Mountain Summit starts a new edition, launching the IMS Photo Contest 2013.  The motto is Mountain.Lights & Shadows.  Where there is light, there must be shadow.
Read more